If you are an enthusiastic online casino player but you have never visited a land casino, then you are truly missing out. It is a fantastic experience that will get you out of the house and into a completely different environment where you can have a lot of fun meeting fellow casino enthusiasts. You will likely be able to take advantage of many bonuses at a top land casino, such as free drinks while you play, and it will allow you to experience your favourite games from a new perspective.
Furthermore, you can make a visit to a land casino into a far bigger event, taking advantage of the shows, restaurants, hotels, and so on, which many resorts provide.
However, if you are going to start visiting land-based casinos, then you want to make sure that you are visiting a good one. Luckily, there are numerous excellent casinos right across the world; you don't necessarily have to be in Las Vegas or Macau.
Of course, you only want to visit casinos that offer the type of games you want to play, whether it is a certain type of slot machine or a specific version of blackjack. You should also consider the atmosphere of the casino. Some are very loud, with music and flashing lights, while others are far quieter and reserved. This is going to be a matter of personal preference and you should choose one that suits your style.
Having said that, here is a rundown of some of the world's top land-casinos. Just look for one near you and you can start planning your visit.
The Hippodrome – London, England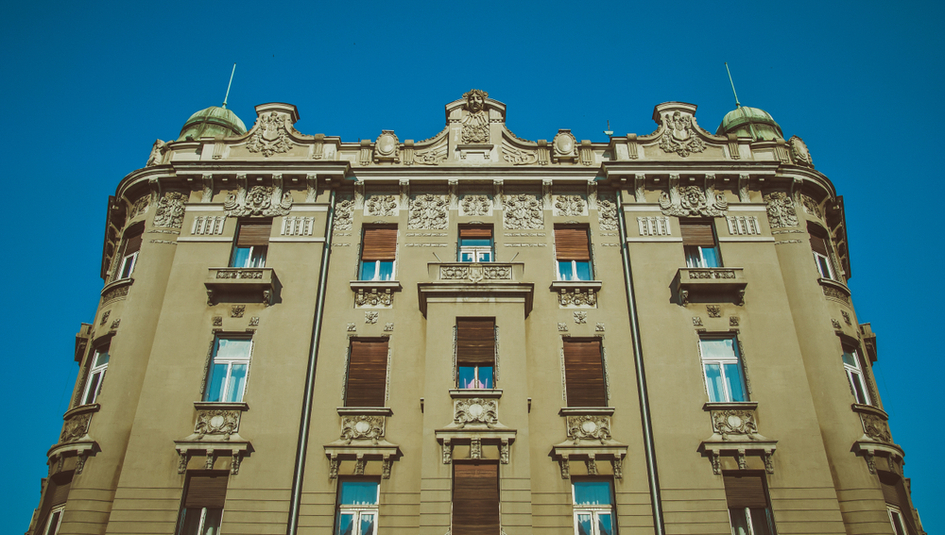 The Hippodrome is probably England's most famous casino if not the most exclusive. It opened in 2009 and it is located in the heart of London, where Cranbourn Street meets Charring Cross Road. The history of the Hippodrome venue dates back to 1900 and over the years it has been home to various different things, from performance venues to amusement arcades, all operating under the Hippodrome name.
The casino is open around the clock and has a total of five gaming floors. It is actually split into three themed casinos that offer numerous table games, electric games, slots, and there is an entire floor dedicated to poker. The Grand Casino occupies the ground floor and offers table games, electronic games and slots. Below ground is Lola's Underground Casino; designed to feel like a speakeasy, it has a huge array of table games and slots, many of which are linked to a 12m curved high definition screen that allows players to view their play. At the top of the building is the Gods; the newest of the three. It offers amazing views and together with roulette and blackjack, and it has the only dice table in London.
In addition to gaming, the Hippodrome is home to some fantastic dining options, live shows, a tearoom, and more. Next time that you are in London, it is certainly worth a visit.
Casino Baden-Baden – Baden-Baden, Germany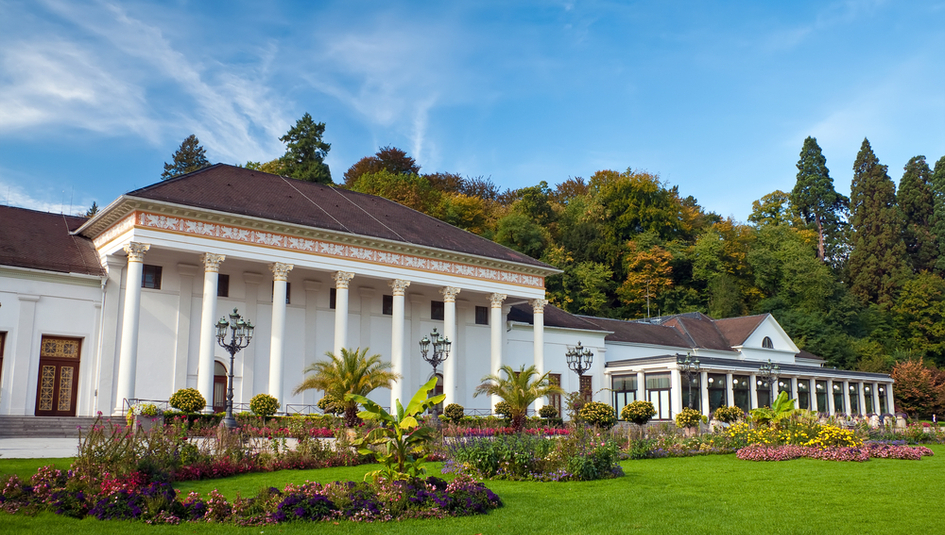 If you enjoy spas then it is certainly worth visiting Baden-Baden, a town located in the Black Forest. While there, you can also visit this famous casino that has a history dating back more than 250 years. The casino is decorated in the style of a French palace, with plenty of red and gold to be seen. In fact, it is so spectacular that many people sign up for guided tours.
It is a highly traditional casino offering games such as roulette, blackjack, poker and punto banco. It is also home to roughly 130 slot machines. It should be noted that not all games are available at all times, so it is important to check the casino's website before visiting to ensure that the game you want to play is available that evening. It is also important to adhere to the casino's dress code, which means a jacket, shirt and tie for men.
There are regular special events at the casino, including poker tournaments and shows, while the venue is also home to a fantastic restaurant. If you want a casino experience that is as opulent as those seen in James Bond films, then this is the casino for you.
Sun City – South Africa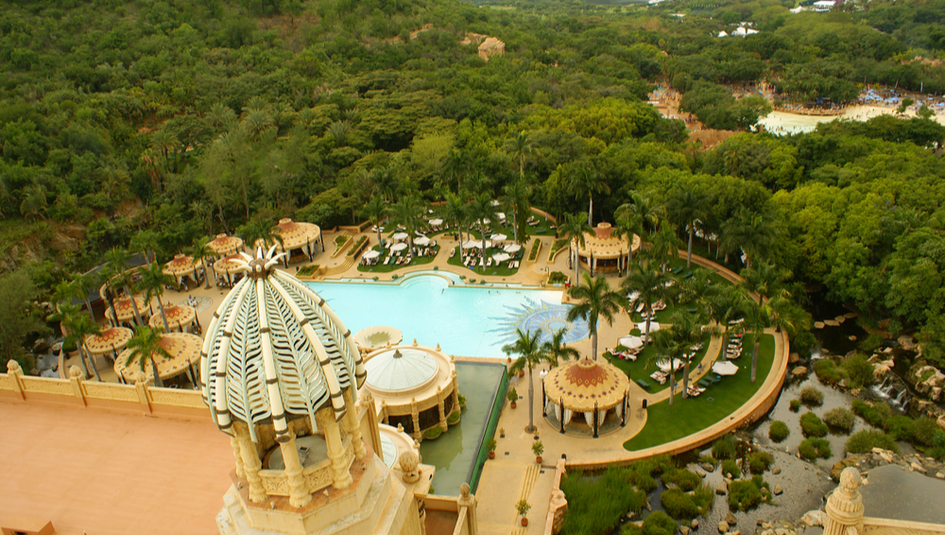 Sun City is primarily a resort, offering visitors the choice of four fantastic hotels, each with its own style. Visitors can also enjoy a number of nightclubs, golf courses designed by Gary Player, and much more. However, it also home to fantastic casino experiences that makes visiting the resort all the more enjoyable.
The resort is home to many games including roulette, blackjack, craps, and poker. There are also more than 1,000 slot machines for you to explore. The games are actually split between a number of casinos. There is the Palace at the Lost City hotel, which is ideal for high rollers, and there are smoking and non-smoking casinos at the Soho Hotel, which are more suitable for casual players and newcomers. Table game players will find that there are betting limits for every budget. For example, blackjack players will find a minimum of R50 and a maximum of R5,000. There are even higher limits available for baccarat players, while slot machine denominations range from 1c up to R100.
If you are looking for a true resort holiday that has something for everyone, from gaming to safaris, restaurants, special events, shows, and so on, then Sun City is a fantastic choice.
Casino de Monte-Carlo – Monte Carlo, Monaco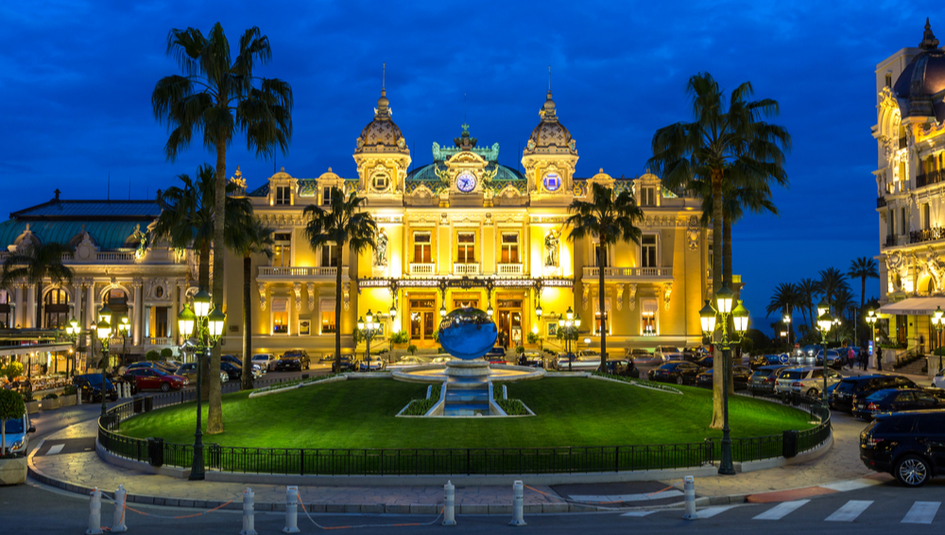 The Casino de Monte-Carlo is probably one of the most famous casinos in the world outside of Las Vegas. It was founded more than 150 years ago in a beautiful location and it has been attracting gamblers ever since. The casino once had an important role in supporting the country and its royal family, and until recently, it was the primary source of income for the House of Grimaldi and the Monaco economy.
Visitors to the casino can enjoy a wide range of games including slots, blackjack, craps, European roulette, baccarat, and different forms of poker. There are close to 1,000 slot machines with bets starting at just €0.01, blackjack tables with a minimum bet of €25, roulette tables with a minimum bet of €5, craps tables with a minimum bet of €10, baccarat tables with a minimum bet of €20, and casino poker tables with a minimum bet of €10. There are also special rooms set aside for high rollers with extremely high maximum bets.
The casino regularly hosts tournaments across many types of games, including roulette, blackjack and baccarat. Visitors can also dine at two world-class restaurants or relax in a number of lounge bars. Anyone wanting to experience true old-style European elegance is sure to love his or her time at this historic venue.
Caesars Palace – Las Vegas, USA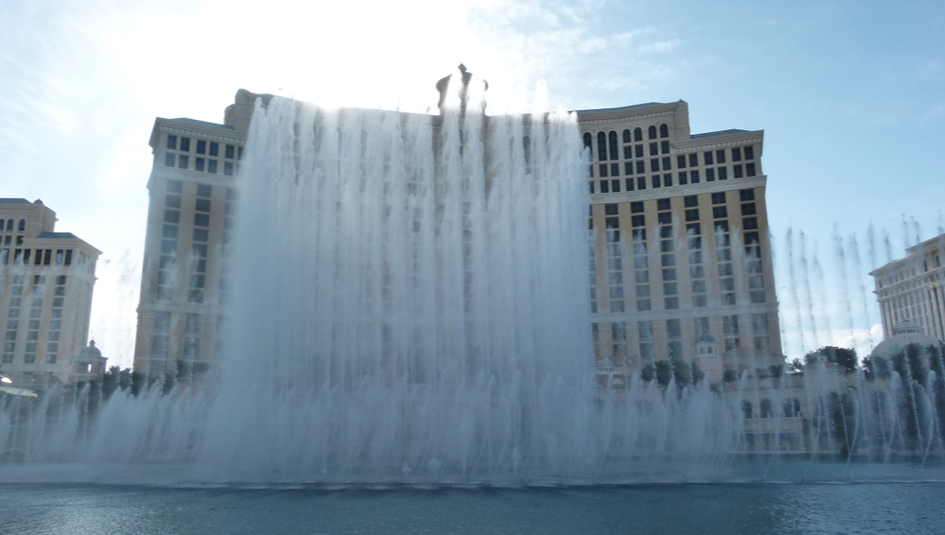 This list would not be complete without at least one Las Vegas casino and there is strong competition for the title of 'best'. However, Caesars Palace is certainly one of the most famous, with its marble columns, spiral escalators, and more than 150,000 square feet of gaming space in a Roman-style luxury complex.
The casino is home to 185 table games, 1324 slot machines, and 18 sportsbook televisions. Visitors can enjoy blackjack, roulette (both European and American), craps, many casino poker games (Pai Gow, Texas Hold'em Bonus Poker, Let it Ride, and more), slots with denominations ranging from 1c up to $500, and so on.
There is plenty more to enjoy at Caesars Palace. The hotel has more than 3,500 rooms, 22 restaurants, and 10 bars. There are also cocktail gardens, nightclubs, cigar bars, cocktail lounges, swimming pools, a shopping arcade, a spa, and more. In short, a visit to Caesars Palace is not an event you are likely to forget.